Read more on the efforts to keep coal remains in Pennsylvania's energy mix.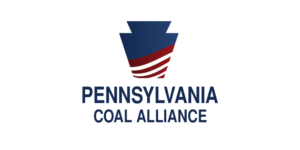 May 11, 2023
HARRISBURG, PA – While today's announcement by the Biden Administration to target fossil fuel-fired power plant emissions may sound pleasing to environmentalists, it fails to take into consideration the detrimental effect it will have on daily lives and pocketbooks of Americans and businesses who will be forced to pay more for electricity that ultimately will become less reliable.
Read More »
A carbon tax is a significant public policy proposal and should be debated through proper legislative procedure. Tell your lawmakers to support Senate Bill 119 (SB119) and House Bill 637 (HB637) requiring legislative approval before Pennsylvania is allowed to unilaterally impose a carbon tax that would impose a significant cost on Pennsylvania consumers and businesses.
Learn more at www.powerpajobs.com or visit The Issues page.
Join Us and Become an Advocate
We encourage you to stay informed and to help us fight to ensure coal remains a part of Pennsylvania's energy portfolio and economy. Please sign up below to receive important updates. Your information will remain with the Pennsylvania Coal Alliance.